The Carnival Party offers a variety Carnival Parties to suit the needs of different age groups.
The Carnival Party sets up your location with the games, activities, decorations and music for your mini-carnival. We provide the prizes for each game as well as tickets when necessary. We start with a small basic events for preschoolers to a large event for middleschoolers.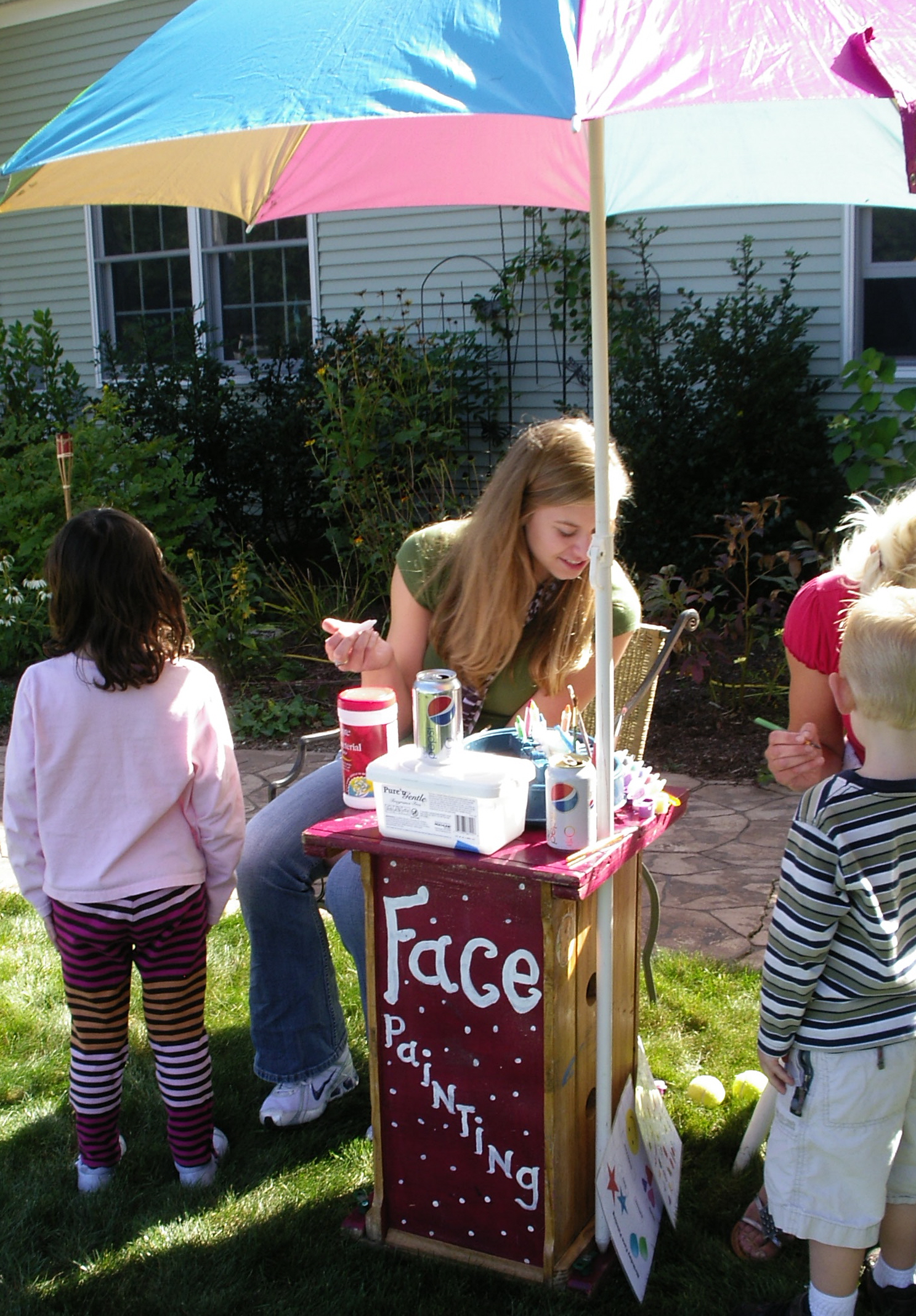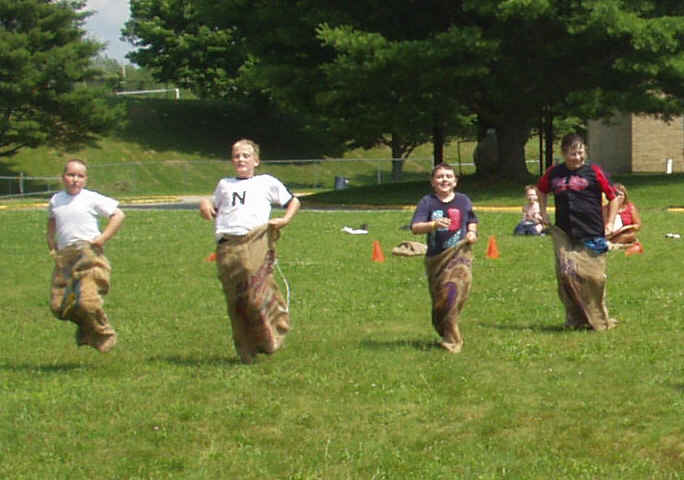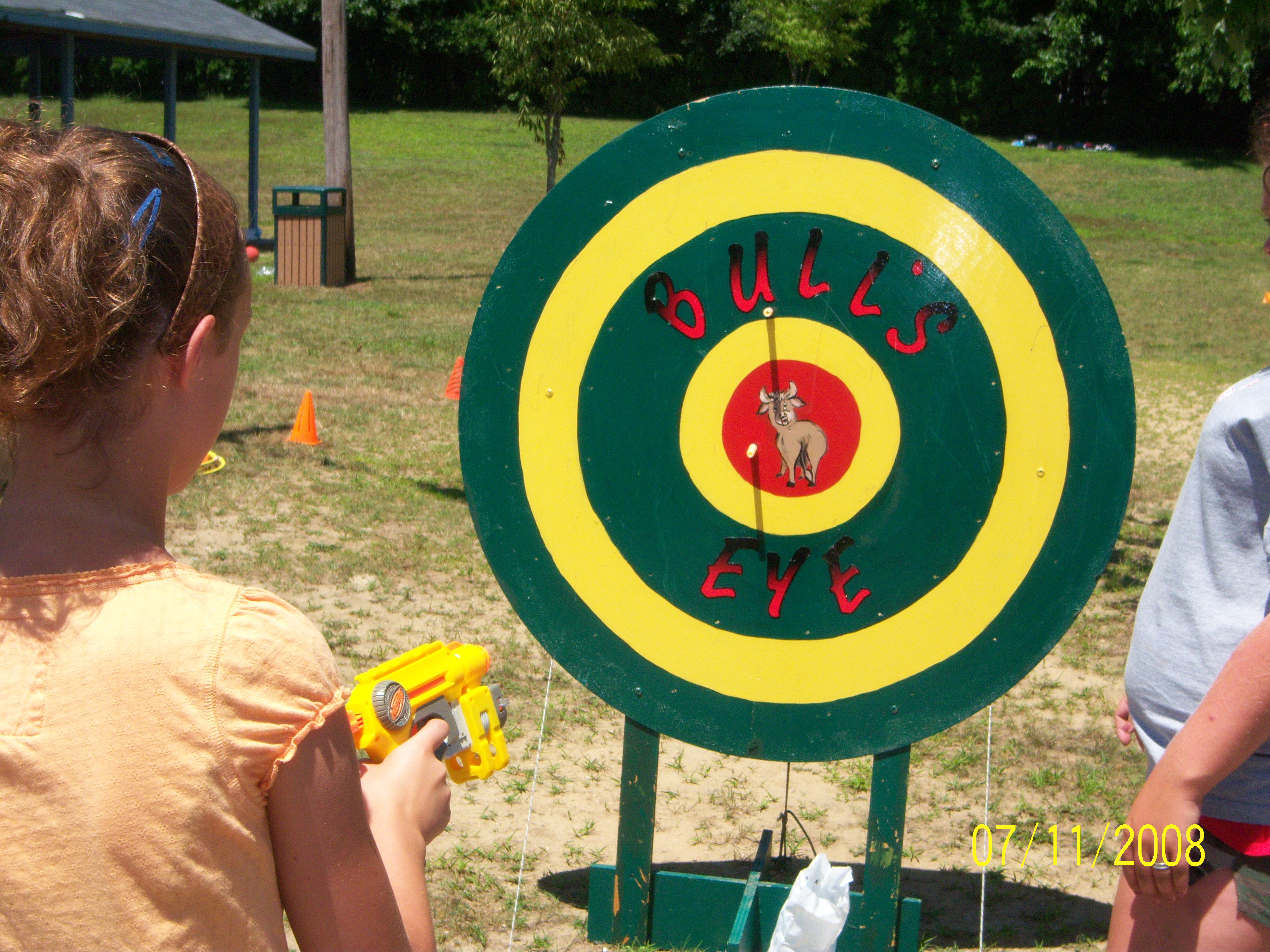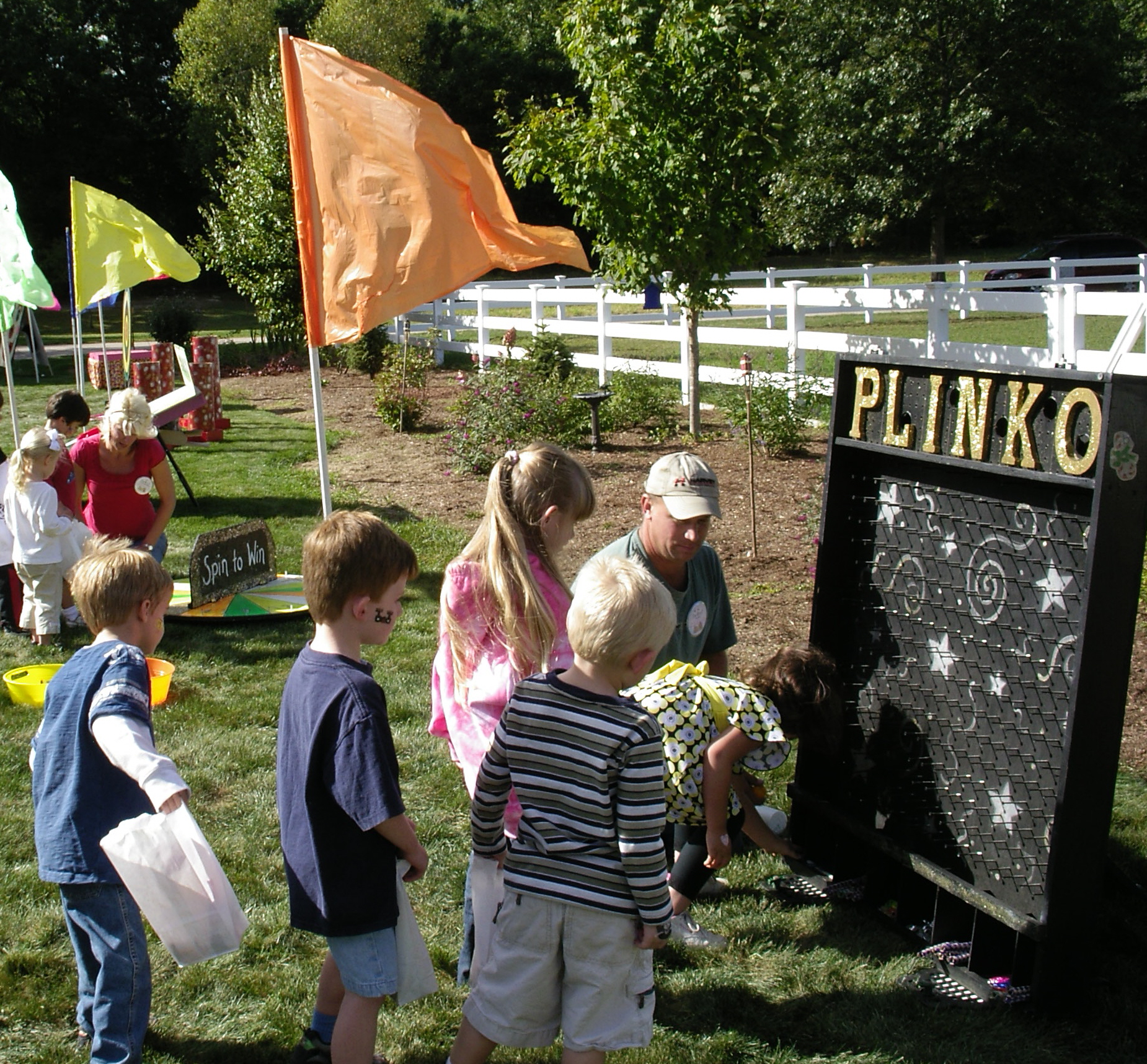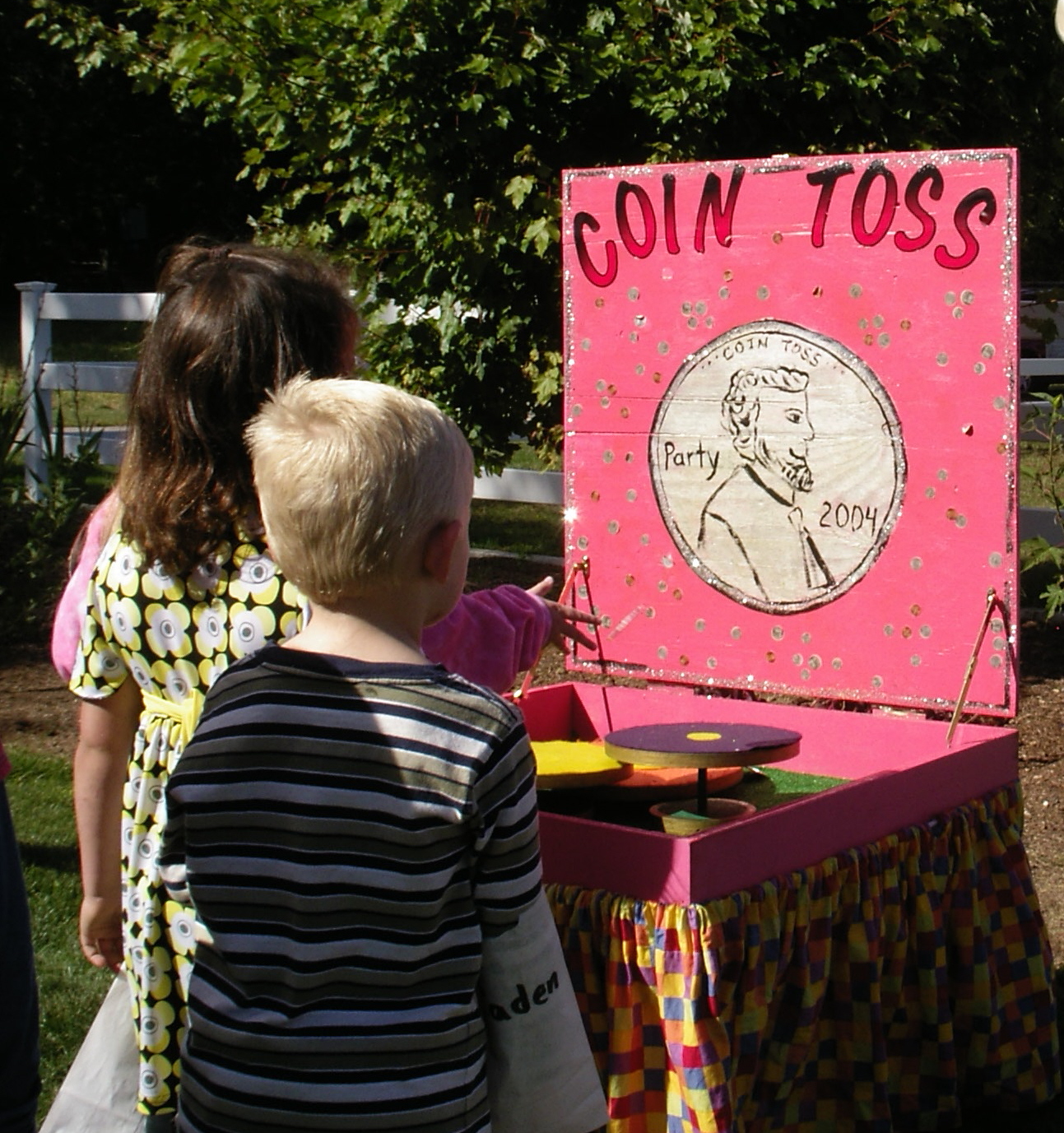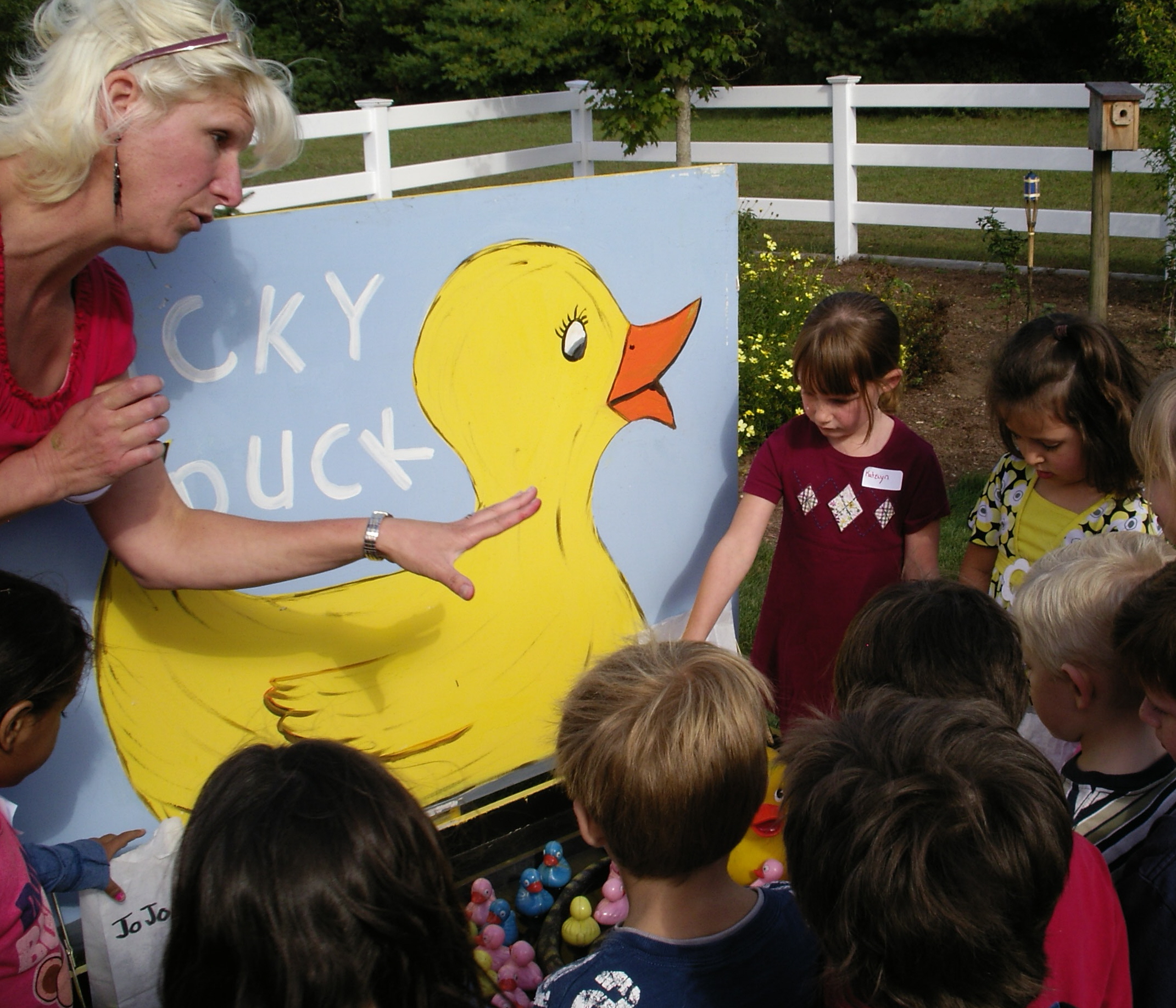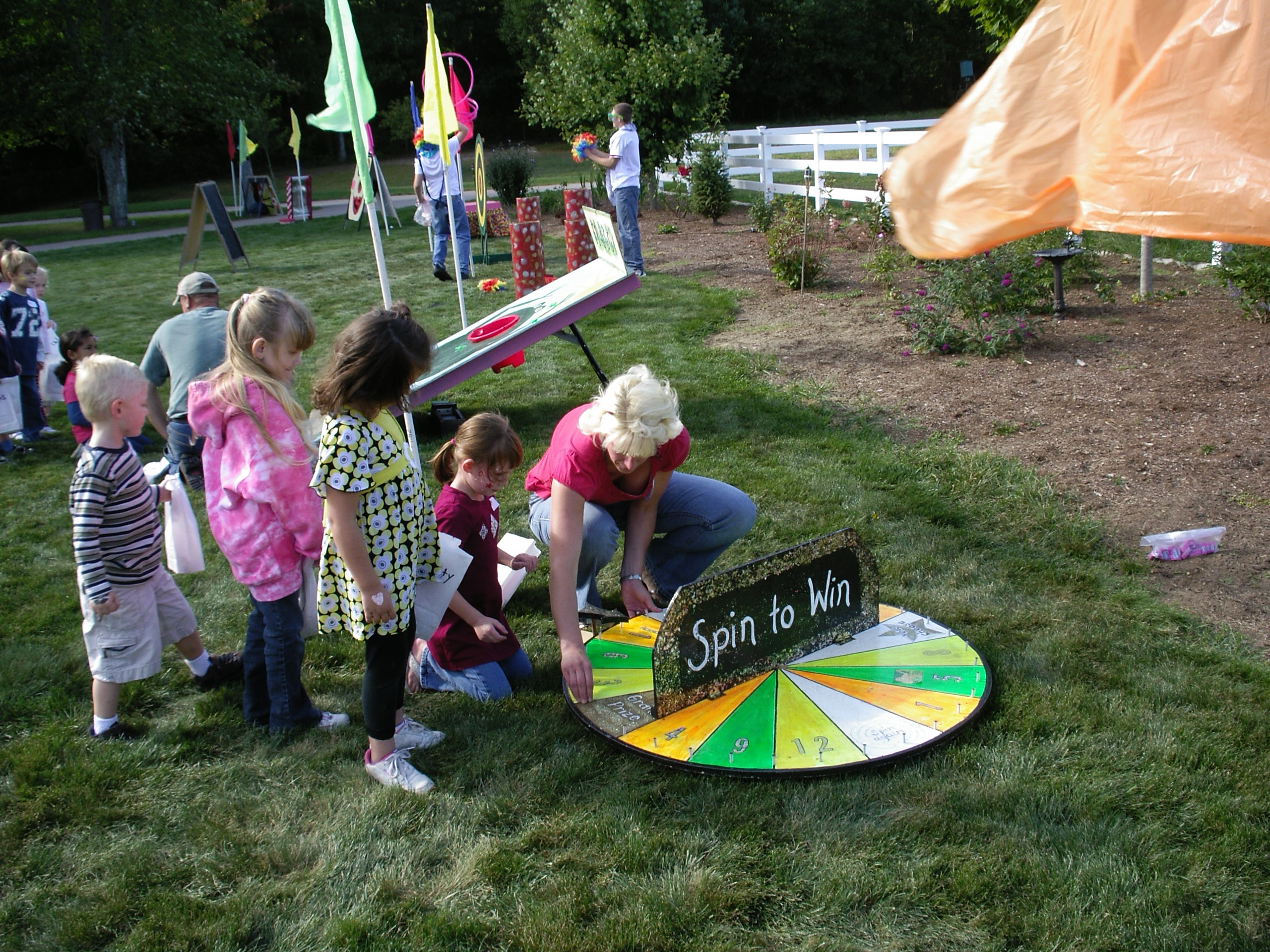 ---
School & Camp Carnivals
Ages: 5-12
Counselors will take campers through the carnival games in small groups. The Carnival Party will run periodic field games for interested campers to join in the fun! Each camper will have the opportunity to play 8 mini-carnival games, have their face painted, create a spin art and participate in field games of sack races, water balloon tosses, hula hoop contests, etc.
The Camp Carnival is roughly two hours depending on the size of the group. We can do morning or afternoon carnivals, as well as indoor or outdoor events.
Once the carnival is finished, we do all the clean up and packing. The Camp Carnival is a fun, easy way to entertain your campers during the dog days of summer.
For school carnivals, we handle the carnival with volunteers to run the game. The school/organization provides the carnival party with approximately 12 volunteers to run the individual carnival games and face painting while the kids mingle through the activities with their families and friends. The Carnival Party organizes the volunteers and runs the field game activities.
The Camp Carnival Party includes the following:
8 Carnival Games

Plinko * Spin To Win * Coin Toss

Knock Down * Frog Flip * Bull's Eye * Plinko,

Face Painting

Spin Art

Field Games

Sack Races * Water Balloon Toss * Relays * hula Hoop

All Set up/ Break Down of event

Tickets and Prizes for games

Carnival Music

Flag Decorations

Carnival Party Host to run field games
---
Preschool Carnivals
Ages: 3-5
Our Preschool Carnival Party includes all the supplies for an afternoon of activities and fun. It is a great way to start the school year, celebrate a special occasion or end the summer!
We provide 6 mini carnival games, prize bags and the prizes. Typical "prizes" for preschoolers are party favors such as pencils, crayons, mini coloring books, etc. All children win a prize for playing. We also provide a Silly Clown Photo area for you to take photos of your students as a souvenir to bring home to share with Mom & Dad!
The preschool teachers take their students through the carnival as a group, taking turns and doing each activity together. Each teacher should plan approximately 45 minutes to do all of the games and activities.
6 Carnival Games Plinko * Spin To Win * Coin Toss Knock Down * Frog Flip * Bean Bag Toss * Ring Toss

Set up/ Break Down of event

Face Painting Supplies
Prizes for games
Carnival Music & Flag Decorations
Silly Clown Photo Booth: We provide background, glasses and clown wigs; You take the photos.
---
Middle School Carnivals
Ages: 10-14
Our Middle School Carnival Party includes all the supplies for an afternoon of activities and fun. It is perfect for a back to school event or an end of year celebration. It provides a varitey of games and activities for the wide range of interests and skills of middle school students.
We provide 6 mini carnival games, candy prizes, a 9- Hole portable mini golf course, putters, balls, score cards and pencils. We also organize field game activities throughout the event to keep the kids busy and active.
Each School Carnival is roughly 2 to 4 hours depending on number of students and activities. The school provides 10 volunteers to run the carnival games and mini golf. The Carnival Party will train and supervise your volunteers throughout the event.
· 6 Carnival Games Plinko * Spin To Win * Coin Toss * Knock Down * Frog Flip * Bull's Eye
· 9-Hole Mini Golf Course Score Cards * Pencils + Putters * Balls
· Field Games Sack Races * Hippety Hop Races * Big Foot Race Tug O War Competition * Water Balloon Toss
· Tickets and Prizes for games
* Set up and Break Down of Event
· Carnival Music
· Event Flyer Template
* Carnival Party Host to organize and run field games