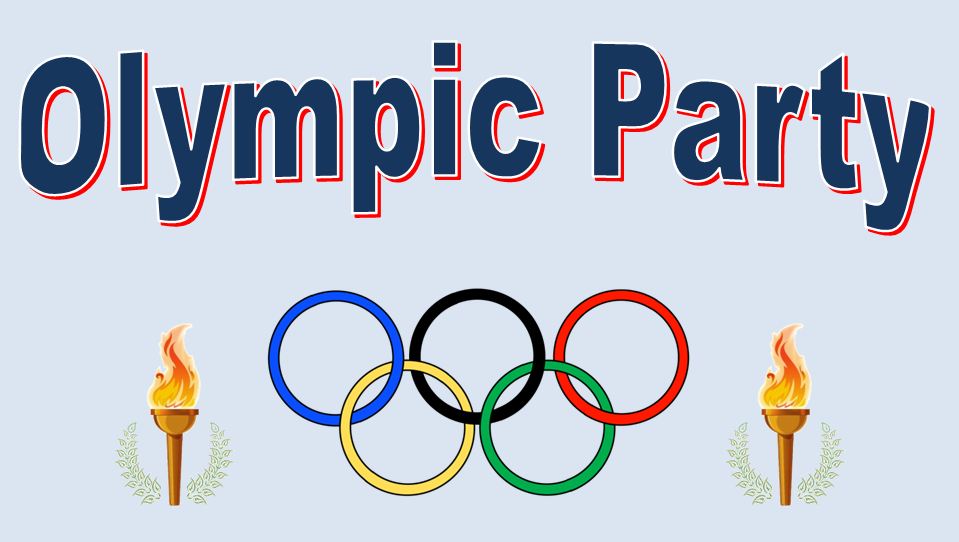 The Olympic Birthday Party is fun for all ages and family members and is designed for elementary and middle school birthday parties as well as family reunions, company picnics etc.The Carnival Party leads your guests through a variety of low and high energy activities for an afternoon of fun.
All kids will "win" a goody bag as they participate in activities and will be awarded a "medal" upon completion of the event.

Each Olympic Party Includes the following......................
A Party Host(s) to supervise and coordinate all activities and party events.
Goody/ Prize Bags for all guests to make and take home at the end of the Olympics!
Olympic Tattoo Station for all guests to get an Olympic themed Tattoo
Olympic Pennant Making ~ All guests will make a name pennant to take home as a souvenir
Silly Olympic Photo with patriotic hats (We assemble the kids in a group, you take the photo.)
4-8 "Olympic Events" (as best suited for the age of the group, number of guests and space available) * Hurdles * Relay Races * Tug of War * Big Foot Relay Race * Shot Put ~ Water Balloon Toss * Jumping Contests * Silly Volley Ball Tosses * Hole in One Competition * Scavenger Hunts * Balance Beam Challenges * Obstacle Courses * Individual and Group Timed Races * Summer Sault Off's & More!
All ages invited to join the fun!
Contact us today for full details and pricing!